KidScreen – Window Fall Prevention Screen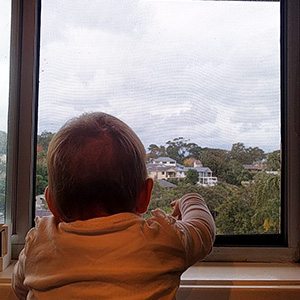 Kid safe window screens meet the requirements of the National Construction Code for all new and existing residential strata buildings.
Kidscreens are a high quality product to keep your children safe at home.  They allow air flow through the whole window without compromise to the look of your windows.
Child Safety Screens are stylish, modern and custom made by Rollashield Shuttters Sydney.
What is the law regarding window screens?
The law states windows must have no more than 125mm opening if they are 2metres or more above the ground, and/or be able to withstand a 250N outward force.
The alternative is window locks to keep our children safe at home.
Locks restrict the opening of windows to let in fresh air or get out in an emergency as keys are not to be left in the locks.
Why use our child safety window screens?
Prevent accidental falls from windows.
Allow full ventilation of the window.
Provide easy egress by an adult in an emergency.
Are perfect for coastal or salt corrosion areas.
Have built-in UV inhibitor to withstand extreme temperature variations.
Are ideal for bush fire prone regions.
Present stylish and modern with lots of colours.
Can be mounted to timber or aluminium frames.
Are all custom made to your exact specifications.
Comply fully with AS5203-2016.
Meet & exceed the National Construction Codes.
KidScreen Window Fall Prevention screens are the best investment for the safety of your children.
For more information, download our brochures below:
For more information about Kidscreen Window Fall Prevention Screens, call Rollashield Shutters today:
Summary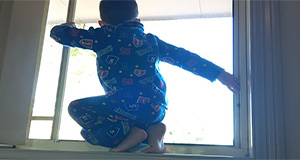 Author Rating





Brand Name
Product Name
Kidscreen Window Fall Preventtion