Flame Zone Shutters – BAL FZ
Australia experienced its worst start to a fire season in 2019 with more than 1400 homes and counting lost. Rollashield has developed a completely new fully stainless steel and 100% CSIRO tested, passed, and certified Flame Zone shutter to meet BAL-FZ and to comply with AS3959-2009.
As many Australians have just experienced, the threat of fires on homes is reaching many communities far and wide. With the installation of BAL-FZ Flame Zone shutters to windows and openings, a lot of these houses would still be standing to this day.
Details of BAL-FZ Stainless Steel Shutter
Completely passed CSIRO BAL-FZ Flame Zone test.
The only shutter tested with standard window with a single pane of 6mm toughened glass.
Stainless steel construction designed by our team of designers and engineers with over 70 years combined roller shutter experience.
Custom fitted to meet Australian building designs.
Manual override operation and/or backup battery incase of power outage.
Durable design that can be operated daily for temperature control on your home against the harsh Australian summers and brisk winter nights saving you both money on expensive power bills and also helping reduce fossil fuels usage.
The ultimate in bushfire home protection.
The only shutter on the market tested and passed to the latest Australian Standard AS1530.8.2(2018).
For more information regarding BAL FZ Bushfire Shutters from Rollashield, visit www.rollashieldshutters.com.au.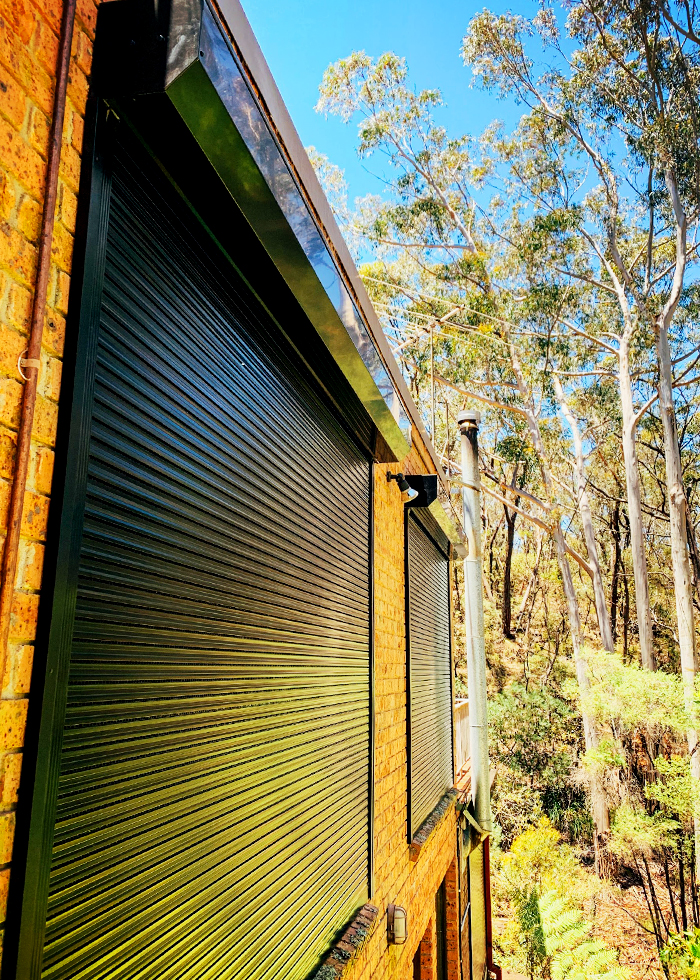 Pictured: BAL FZ shutters installed in the Blue mountains NSW in preparation for the 2019 bushfire season.